Building Design Service Canberra
Quality Building Services offers a comprehensive design service for new homes, extensions, renovations and outdoor living projects across Canberra. A multi-disciplined team of professionals are able to provide practical and innovative design advice across the following areas.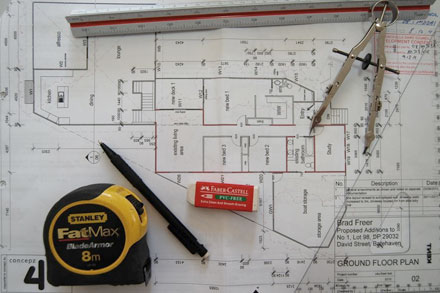 Quality Building Services believe that the design process is critical to the success of your project and will take the following elements into consideration from the outset:
Spatial review of your existing house (if renovating)
How you live now and will live in the future
Space considerations including extra space you may need and how furnishings and fittings impact each room
Relationships between rooms – links between indoors and outdoors; functionality of all rooms within your home
Views and Outlook
Orientation/Climate – capitalising on the climate and on natural light
Energy efficiency
Noise control
External appearance and street appeal
Intelligent material selections
The cost – your real budget needs
Flexibility for future changes
The form and balance of your home so our design stands the test of time
Quality Building Services are able to provide innovative eco-friendly design solutions through the use of the following sustainable living practices:
Breezeways and natural convection opportunities
Open design which maximises flow-through ventilation
Well-orientated living areas to capture natural light
Low impact housing footprint
Outdoor spaces connecting to main living spaces that provide more room to live
Drought tolerance
Adjustable shading devices for solar protection
Wide eaves for controlled solar protection
Large covered decks/terraces to protect against weather extremes
Inclusion of solar heating, water tanks and grey water re-cycling systems in design concepts
The inclusion of light coloured surfaces, in particular roofs
Adaptability and accessibility for aging/less mobile residents (optional as needed)
Quality Building Services Canberra Designers understand eco housing and sustainable living principles which allow them to produce stunning designs that are environmentally friendly and take advantage of Canberra's climate.
Eco-friendly designs allow client to minimise their carbon footprint by utilising renewable energy forms in building design and construction. By following environmental sustainable housing principles and maximising local climate conditions, Quality Building Services design team are able to create beautiful homes that are cost effective to run and offer truly sustainable living.
Contact Brad Freer from Quality Building Services to discuss how QBS can create a stunning design for your new home or renovation in Canberra whilst helping you save money and reducing the impact on the environment.